Our Staff

Sigali Redfield
Program Director
I started the Montana Preschool in 2006. I am an Electronic Technician and a Technical Writer, worked in Hi-Tech companies. I'm also an Industrial designer, 3D CAD designer, a Computer Savvy and a Singer too 🙂
When I had my son (born in 2004) I had to decide whether to go back to work in hi-tech. At the same time, I was learning about child development, to acquire parenting skills. I decided to start a preschool! My skills as a technical writer helped me to form routines and documentation for the preschool, the teachers, the children and the parents.
Working with Connections for Children and Family Services of Santa Monica has added a new dimension to my experience working with young children and their families. I am grateful to them. I am happy to be able to help my clients work through their parenting process and assist in many ways.
Through the California Director Mentor Program, I was mentored by Pauline McPeake, the oversight director at The Growing Place preschool in Santa Monica. After visiting The Growing Place, I was inspired by the Reggio Emilia philosophy so much, that I started to implement ideas from this philosophy at the Montana Preschool.
I believe that our children tell us everything, we just need to listen.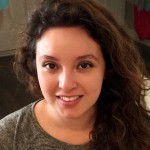 Jeanette Viramontes
Program Director – 2621 Wilshire Blvd. Santa Monica CA 90403