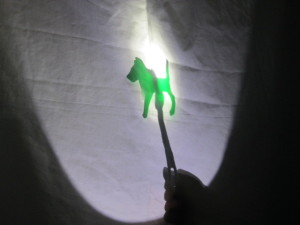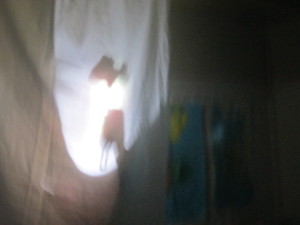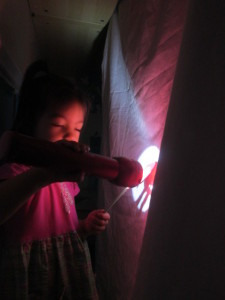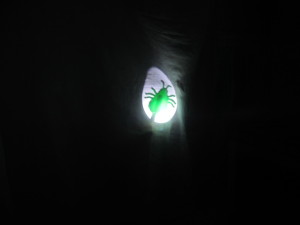 We had a shadow puppet show… These are some of the stories the children shared.
Sophie: "Once upon a time a little spider crawled up on the tree and he was so scared. He doesn'tlike it but he saw Elsa and lived happily ever after."
Joshua: ""Elsa saw a pig behind him."
Noa: "A little dog was lost and the boy nad girl are sad because he has lost. He was very dissapointed. He's very sorry. I don;t know how I feel but I dissapointed. Then the boy was very sorry about the dog. He coul;dn't yell at him he ran away. One little girl was worried about the girl. A girl is just like I am. You know, how I feel. A lion cares about the boy. Yhe boy killed the lion. He got a little dissapointed about the boy. A fish was looking for a sail. He was very, very dissapointed. Where is Sophie, where I am, here I am, I am a very ghostly."
Oscar: "The lion is the fish dad. The fish is just in front of the fish. There comes a spider."
Arianna: "Hello, I feel like find Elsa and friend Queen. He go and fish Elsa came. The lion it's really great to meet you. A pig oink, oink. T'm a little pig, just like that. I feel like, hello, hello. I am a girl, then we sad and we said hello everyone my name is Frank. I am really, really high and really, really low.